Israel lecture by Ari Lipinski – Israel facing new elections soon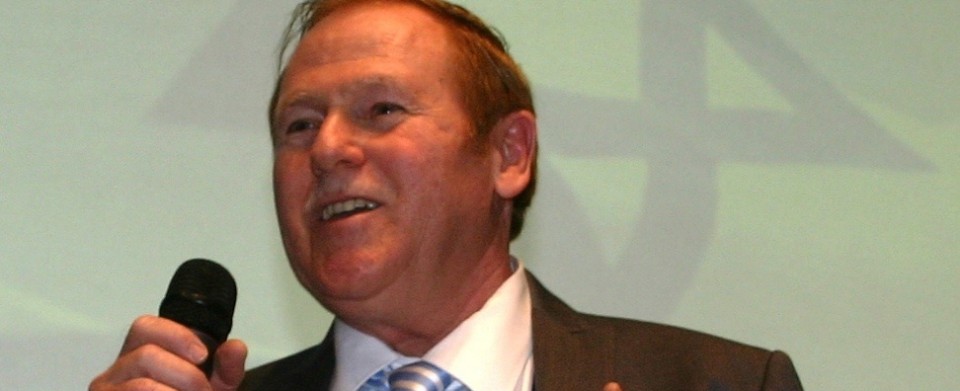 08 Monday Dec 2014
Ari Lipinski lectured on Dec. 4th 2014 in Stuttgart about
"Israel Facing New Elections – Impacts of  Domestic Policy on Foreign Policy".
The Host was the German Association of German Friends of Israel in the capital city of the German federate state Baden Württemberg. It took place in the main hall of the Jewish community of Württemberg IRGW.
Here a few Fotos: Left Foto: Mrs. Bärbel Illi, Chairwoman of the German-Israel Friendship Association Stuttgart m.Ne. receives from guest speaker Ari Lipinski a special honey and an orange symbolizing the positive Israel may give the world. Foto on the right: Ari Lipinski gave an overview about Israel's internal political developments and new party buildings and elaborated on their potential impact on Israel's relations with the USA, the EU, Germany and the Arab neighbors.
Ari Lipinski elaborated on the latest political, economic and defense issues bothering Israel's population. He then elaborated about the US/Israel relations and the EU-Israel relatins using a range of regional maps and tables . Eventhough the audience was composed of civilians, it was necessary to highlight the strategic significance of the threats by Arab and or Iranian missile systems and the unique israeli missile defense system Iron Dome (Kipat Barzel). Ari Lipinski was in Israel during missile attacks on Israel by the Hammas in July – August 2014 and in October – November 2012ת and by the Heybollah from Lebanon in July – August 2006 and during the Scud rocket attacks by Saddam Hussein from Iraq on Israel January 1991. The western civilian population is probably not aware enough of military information. Wishful thinking is mixed with realistic evaluations. In Israel a high percentage of the population has a basic or even a broad military knowledge due the military service which many do. The political understanding is highly defense policy oriented. New in Israel is lately the increasing relevance of socio/economic issues for party coalition considerations. Ari described for the audience composed of christian friends of Israel and members of the Jewish Community the main goals of the various political groups in Israel. In this context the dilemma of how to preserve the unique combination of a Jewish and democratic state was discussed. After thge lecture Ari took questions from the highly interested and well informed audience. We all hope for a peaceful new year 2015.